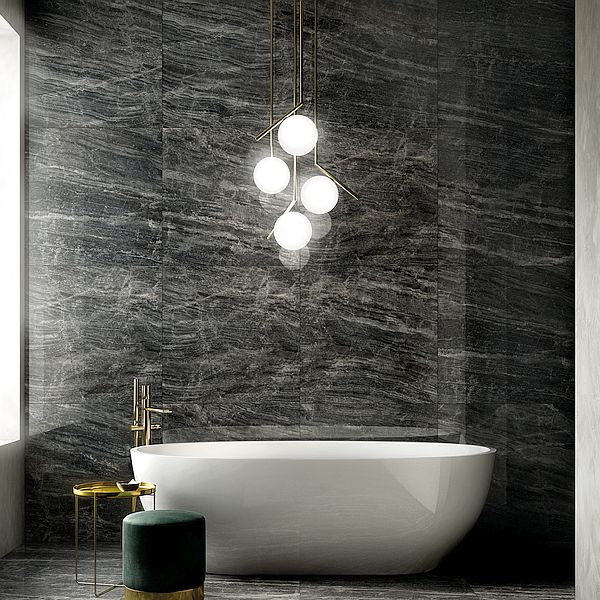 Are you decorating your bathroom for the first time or renovating an old, tired look? Either way, we understand the feeling. The new year is time for a new look.
Adding tiles to your bathroom or replacing old ones will keep it looking modern, fashionable, and fresh. To keep this private space looking new, we recommend keeping an eye out for tile trends coming in 2020. Tiles, like paint colours or clothing styles, go in and out of fashion, so you want to keep a finger on the pulse of trends for bathroom tiles.
Here are some trends to look out for in 2020 and tips for tiles Perth homeowners will love:
Decorating and Renovating
If you're decorating or renovating your bathroom to look more fashionable, you will need to look out for a style that appeals to you but doesn't sacrifice on quality or functionality.
Finding something that looks modern yet remains in style with the existing home is a challenge many buyers face. But with the right bathroom tiles, you can find something to satisfy your desires and practical needs.
When decorating, one helpful tip is that you can create a light and glamorous bathroom with pastel colours, glass tiles, or more organic looks.
The right bathroom tiles and the right placement also can help change the whole vibe of the room. This New Year, look out for tiles that will make your room look more spacious. Large, airy spaces are the new trend for 2020.
Vibrant and bold looks are also in, so decorate your walls and floors with strong styles whilst keeping them classy. Remember, practical can be pretty.
Style and Design
We have a whole range of tiles on offer, so look out for great designs that are set to be popular in 2020. The four style and design categories to consider are colour, texture, decor, and natural aesthetics.
1) Colour
You want to match your tiles to the colour of your bathroom, whether that is the current colour or a new shade that you're planning on painting.
Light pastel colours will be popular in 2020. We have a range of pastels and mixed colours for you to peruse, including our Trend glass mosaic ranges and our Solid subway tile range.
Bi-colour tiles and contrasting colours are also promising to be popular as people move toward bold and quirky looks. You can accomplish this by pairing solid colours on the same wall in different patterns and textures.
2) Texture
Textured styles are on the rise. This can be done in two ways; the texture you feel or the visual patterned texture on the tiles. When it comes to feel it is fun to play with the use of smooth, glossy, lappato, satin, embossed or rough tiles. But keep in mind smooth tiles are easier to clean but the rougher tiles have a better grip which can be practical for a bathroom floor. For a visual textural look it is great to use a mix of a highly patterned tile (think floral look, natural stone look or concrete look) mixed with a basic non patterned tile. Check out our Alabastro, Carrara, and Busker series for a variety of textured styles.
This year, textures are important as part of the Bohemian look, which is quirky and artsy. Designers using a combination of textured walls and floor tiles with decorative feature elements.
3) Decorative
Decorative tiles with patterns and shapes on them are popular for 2020. A little bit of bohemian, a geometric shape and the mosaic look are all promising styles for the New Year.
We have a range of mosaics, from ceramic and glass to porcelain and stone. The Scales and Penny-Round series are especially popular and eye-catching.
For decorative styles, check out the Herringbone, Brick Crystla, and Ciment series. Whether you like geometric or floral designs, we have options for you.
4) Natural
The natural look is going to be a popular one in 2020. The top natural materials include stone, concrete, or timber-look. These come in greys, browns, and white tinges. The charm of these simple and effective tiles lies in their organic look.
For stone options, we have a wide selection, from the Chorus series to the Mystone and Scot.
Popular concrete options include the Busker line, Downtown, and Evoque lines.
The timber styles that render the best au naturel look are the Cherokee and Supergres series.
Get in Touch With Us Today
If you're looking for a new bathroom look, then now is the time to check out tile trends for 2020. Stay ahead of the curve by shopping now for the coming year. You also can stop by one of our tiles Perth showrooms in 2020 and see what's trending!