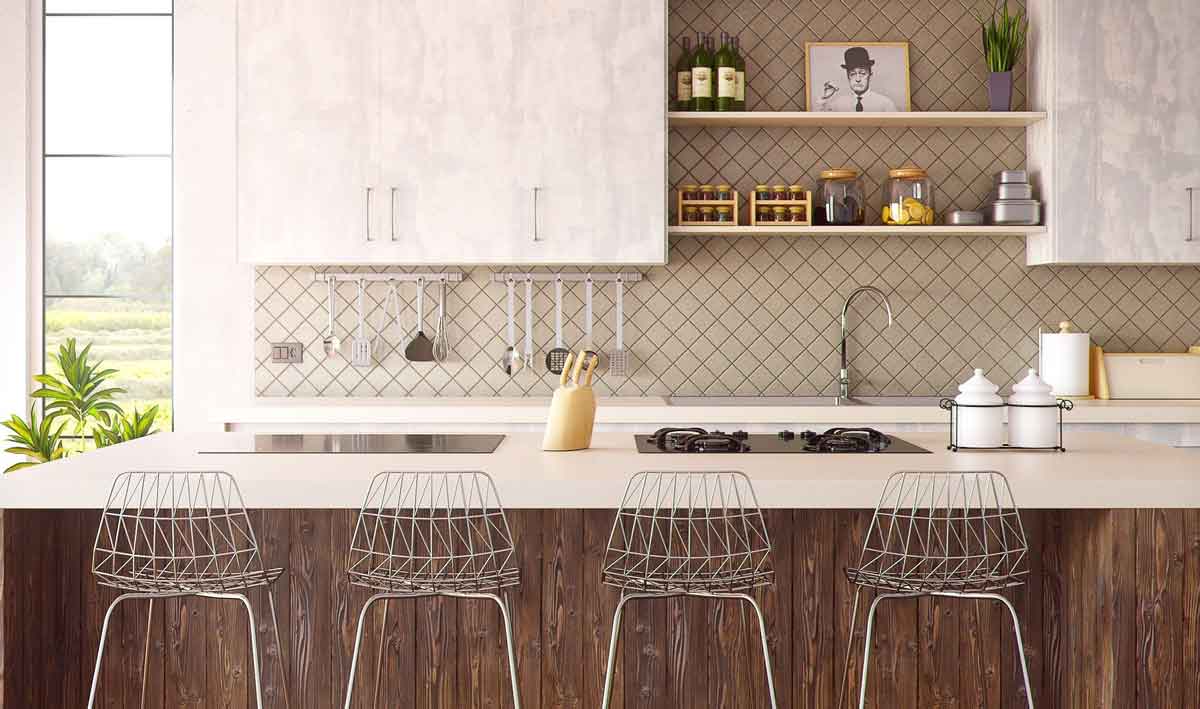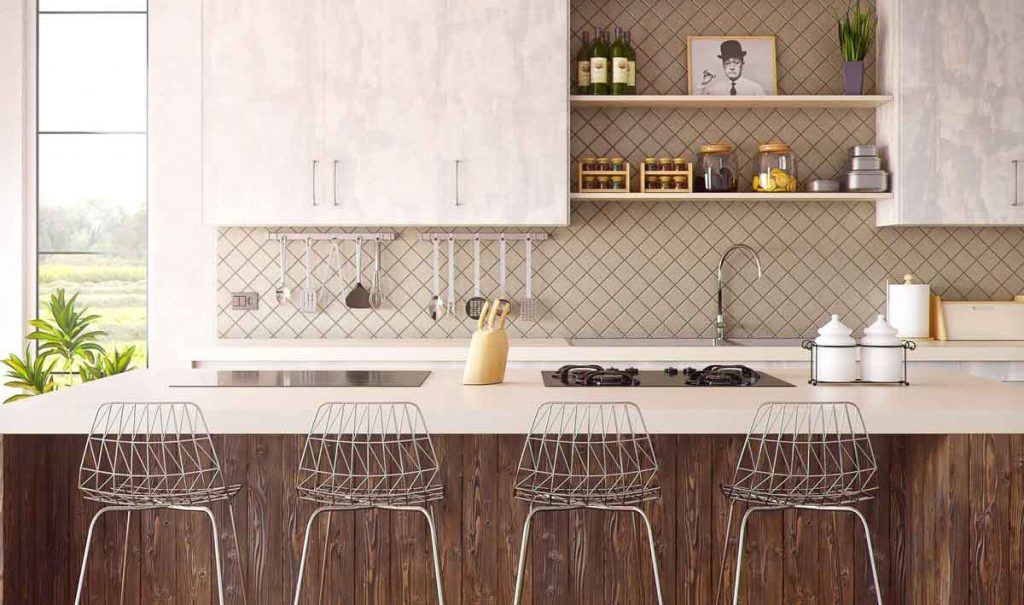 The kitchen is one of the biggest investments you'll make when building or renovating your home, so you want to make sure you get things right – tile selection included!
One of the key areas to think about is your kitchen splashback. For a while, glass and acrylic splashbacks stole the show, but kitchen splashback tiles are making a resurgence. They're more affordable and the design possibilities are endless, with so many different materials, colours, sizes and shape of tiles to choose from.
To help steer you in the right direction, here's our mini guide to choosing the right kitchen splashback tiles in Perth.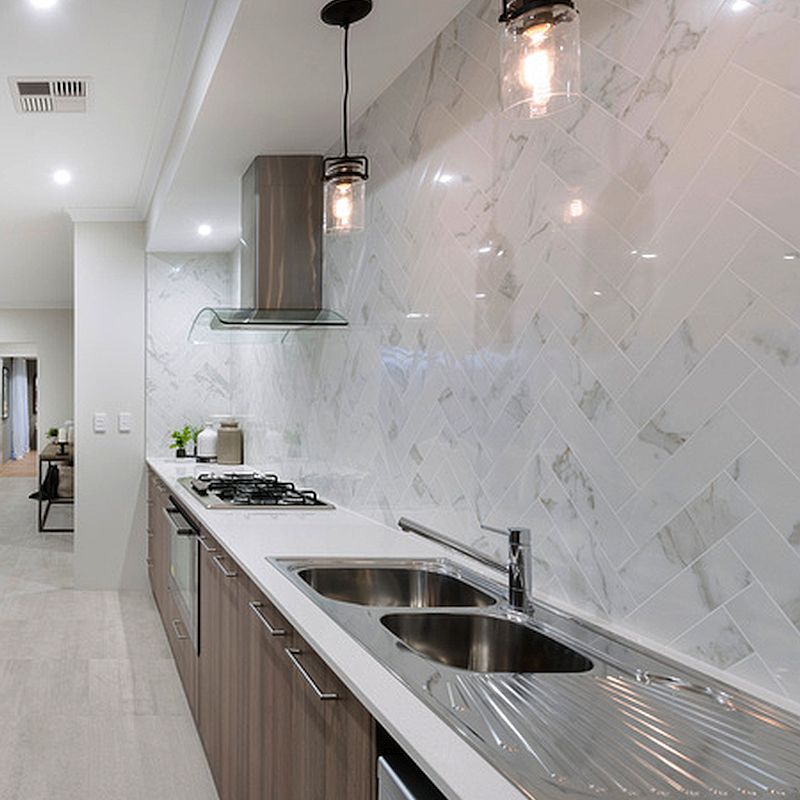 What's your style?
Are you going for a contemporary minimalist look or maybe you prefer a more traditional country style? If you're not sure on the style of your kitchen, then a good place to start is by looking for inspiration. Pinterest and Instagram, design blogs, visiting Perth display homes, cafes or restaurants are full of ideas to help you visualise and lock in the style you like, and then put your own spin on it.
What's your budget?
You may find you've decided on the style, only to get the quotes and discover it's completely out of reach. Do your sums so you know what you're up against, and what's going to work with your budget to achieve the look you want.
Kitchen tile colours 
Do you want your kitchen splashback tiles to stand out as a feature or blend into the background, while another element – such as your benchtop takes the limelight? To create a pop of colour and aesthetic appeal, choose a tile colour or pattern that contrasts with the rest of the kitchen. Alternatively, select a similar tone to the other elements to  create a more subtle and consistent look.
Tile size
The smaller the tile, the more grout lines you'll have, which inevitably will require more maintenance down the track. Sealing the tile grout will help to protect it from food stains, but if you're after a no fuss solution, then consider a larger format tile. Not only are they easier to maintain, but they're also quick and easy to install.
Types of kitchen splashback tiles
Ceramic and porcelain are the most common options for kitchen splashback tiles. Ceramic tiles are readily available and affordable. They're made from a mixture of clays baked at high temperatures, then glazed so they become hard and resistant to water. 
Porcelain tiles are similar to ceramic tiles but they're fired at even greater temperatures. This makes them practically non-porous and much tougher than ceramic tiles, which is why they do tend to carry a higher price tag.
Don't be afraid to try one of these popular tile styles for your kitchen splashback design.
Subway tiles
Subway tiles are hands down the most popular choice for kitchen splashbacks. For a timeless classic look, you can't go past the white subway tile stacked horizontally to give your décor versatility. Try going for a black grout for an edgy look or choose a black subway tile for understated elegance. If you want to make your splashback a feature, opt for a coloured Subway tile. 
Geometric tiles
Black and white geometric designs for splashbacks are very eye catching and are great if you're going for a contemporary minimalistic style. While a colourful geometric patterned splashback will add vibrancy to your kitchen.
Mosaic tiles
Mosaic tiles come in so many different shapes and vibrant colours. A mosaic tile splashback can really bring your kitchen to life. Kitkat mosaics – otherwise known as finger tiles are one of the most popular mosaic tiles right now that can suit a range of styles.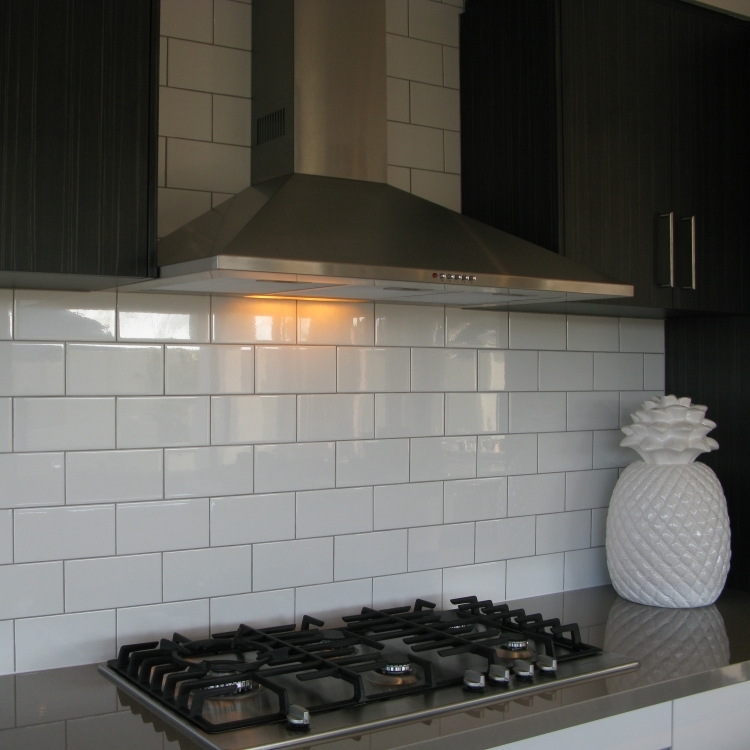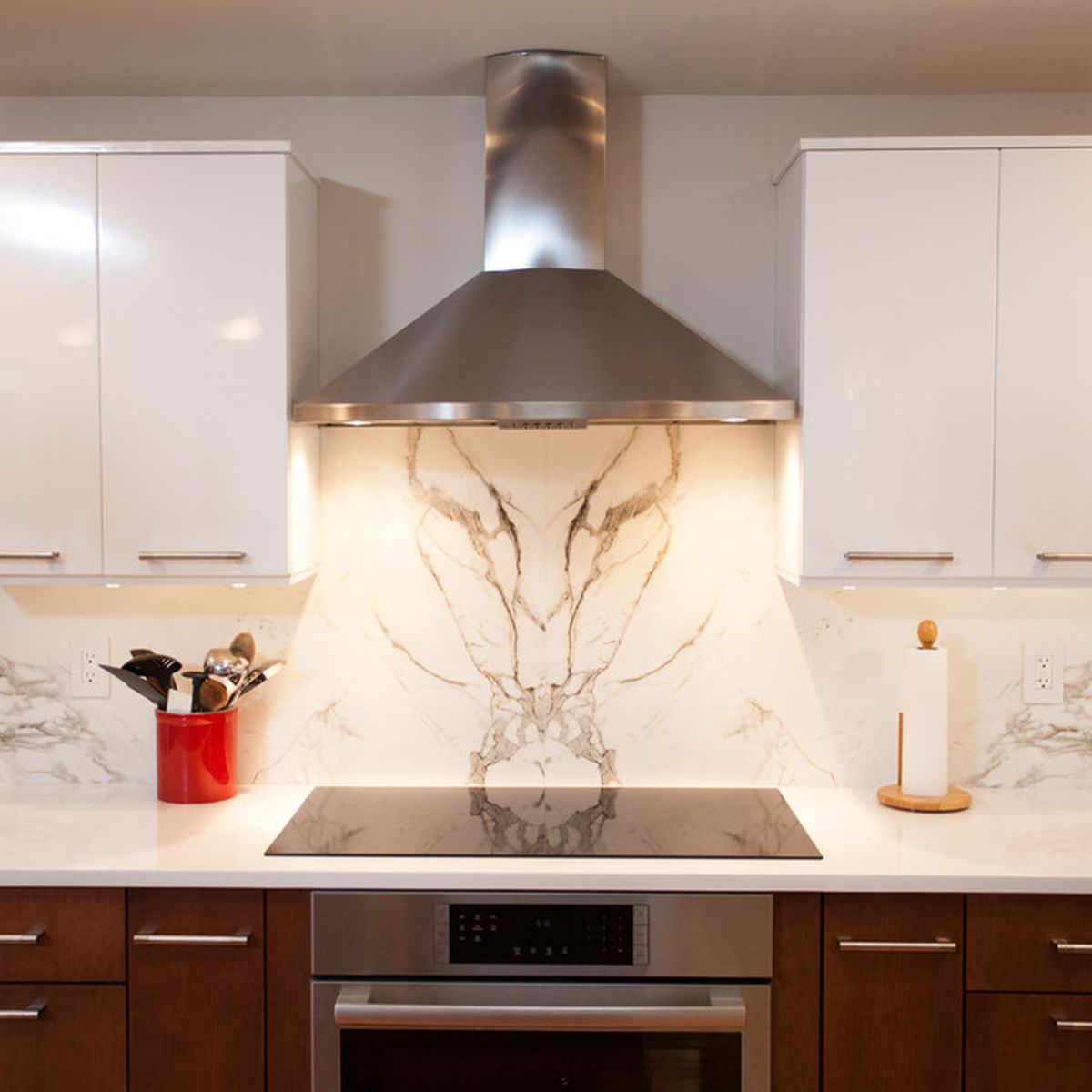 Glass splashback tiles
Glass tiles and mirrored glass tiles give off an amazing luminous effect and have the ability to bounce light around the room. They're naturally non-porous, stain-resistant and a great alternative to conventional glass splashbacks. 
Metallic Tiles
Metal look tiles create a dramatic looking splashback. Great to make that kitchen style lean towards the industrial or minimalist style design. For example rusty metal look tiles can really make your kitchen pop when complimented with copper, brass or black matt tapware and accessories. 
Marble look tiles
Nothing exudes luxury and opulence more than marble, and you can recreate this modern interior design trend for less on your kitchen splashback with marble look tiles.
There are many other tile materials you can use for kitchen splashback tiles, including travertine, natural stone and cement. If you choose a porous material, such as cement or marble, make sure the tiles are sealed to protect them.
Done properly, your splashback can make quite the statement in your kitchen. Retrofitting a kitchen splashback though isn't much fun, so make sure you choose something that won't date too quickly. It can be costly and difficult to change, so it pays to do a little research before you dive right in.
Speak to the kitchen tile experts in Perth
No matter what style you're after, you can choose from a wide range of kitchen splashback tiles at Ceramic Tile Supplies. Browse online for inspiration, or discover the full range of kitchen tiles in Perth at our Wangara and Myaree showrooms.